Top tips for mapping Whiz
Choose a good spot for Whiz as its home location and allocate the Home Location Code which wont be moved so that Whiz can recognize its home location upon finishing floor cleaning.
Whiz performing a site inspection
Before mapping Whiz, check for any potential hazards such as overhanging plants, reflective surfaces, overlaying of cables on floor or if the area is near to escalators to ensure these are avoided and can be blocked.
Experience how Whiz glides through narrow pathways and interacting with human traffic during navigation.
SoftBank Robotics Universal Data Platform (Short version)
Whiz Gambit 1st Year Anniversary, 1 March 2022
Whiz Case Study – Australia, GJK Indigenous
SoftBank Robotics Learning Centre
Want to know more about how to operate the robots and analyse the data? Check out our Learning portal to enhance the learning experience for our users.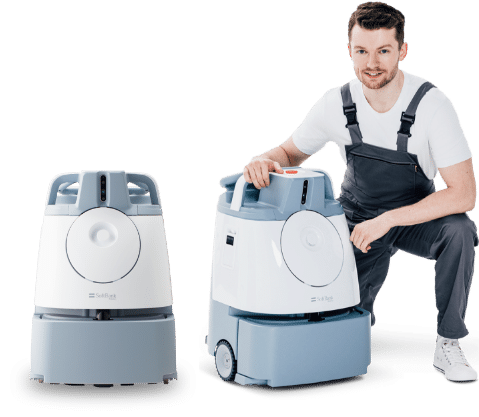 The Hilton Garden Inn (USA) Story
Our customers are at the heart of our business. Hear from Hilton Garden Inn (USA) and their Whiz experience as they achieve a 90% cleanliness score and reduced 1 minute per room per cleaning routine – significant savings with >100 rooms under their care.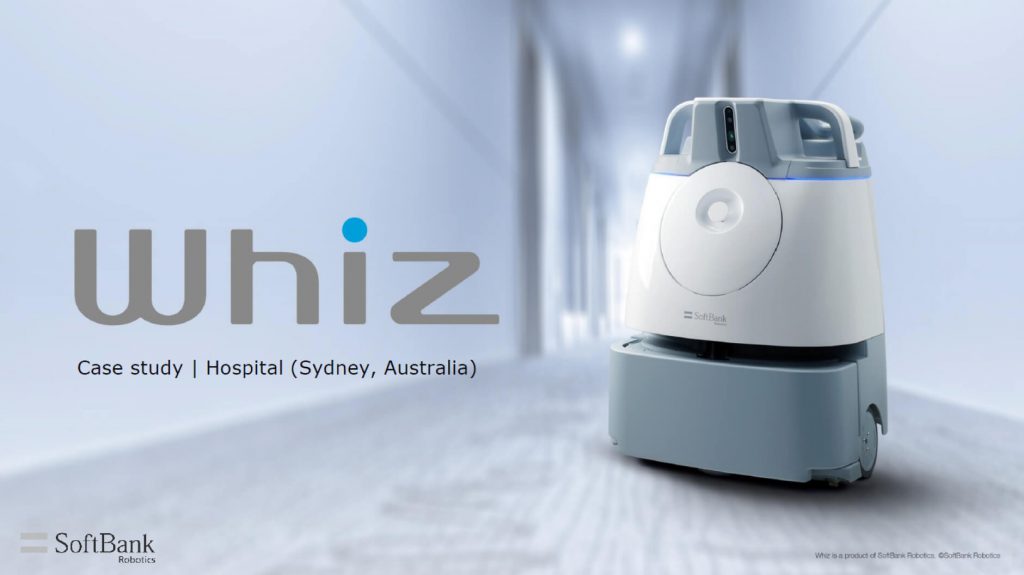 The Sydney Hospital (Australia) Story
Discover how a Sydney Hospital deployed Whiz in a trial to provide a better clean and greater productivity for their frontline cleaning staff.
Whiz AI robots clean for GJK Indigenous Solutions
In Australia, Whiz has been deployed by, GJK Indigenous Solutions. Started in 2017,  GJK Indigenous Solutions is a leading Aboriginal-owned and operated commercial  cleaning and associated services company.
GJK Indigenous Solutions employs more than 250 staff across its national footprint,  with 34 per cent Aboriginal employment across its contracts Australia-wide. The  company's services include commercial cleaning, infection control, hygiene and  sanitation solutions, and waste and recycling solutions.