Your Helpful 24/7 Serving Assistance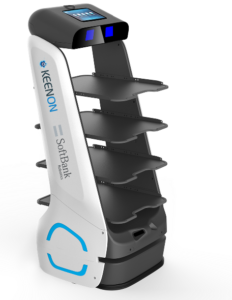 Self-developed indoor navigation technology ensures location accuracy and smooth delivery across various complex scenarios.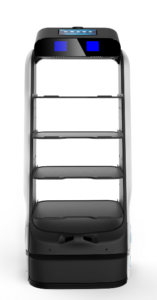 Equipped with multi-point delivery mode, Keenbot can deliver dishes for four tables at one time. The cruise delivery mode is convenient for customers to pick up meals by themselves.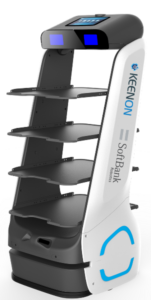 3. Multi-robot scheduling system
Increase in work productivity through the deployment of multi-robots via an intelligent schedule system.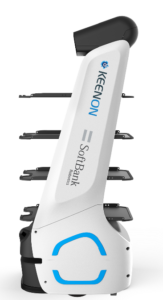 4. Intelligent Obstacle Avoidance Function
Robots are able to detect obstacles in unexpected situations and devise the best route to avoid collision.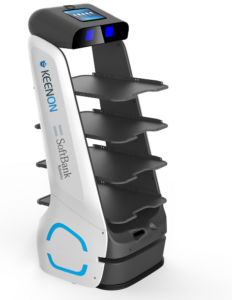 The multi-tray design allows the flexibility to suit different usage scenarios.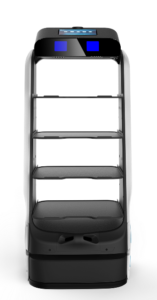 6. Speed Limit in Smart Zones
The ultra-flexible regional speed limit function can adjust its own speed according to the gradient of the slope.
Able to optimize the shortest delivery path even in complex scenario.
Multi-tray structure satisfies various delivery usage scenarios.
Relieve the waiter's workload
Maximum tray loading capacity relieves the waiter's workload.
Auto-charge function facilitates 24/7 operation.
China: Keenbot in a Hong Kong Style Café in Guangzhou
China: Keenbot in a Coconut Chicken Hotpot Restaurant in Shenzhen
China: Keenbot in a Szechuan restaurant in Beijing
Model

Keenbot

Product Dimension


506 x 502 x 1205mm

Product Net Weight

55kg

Tray Dimension

Top : 490*404*188mm
Others : 490*404*176mm

Single Layer Weight Bearing

15kg

Rated Power

50W

Endurance Time

>12h

Standby Current

<0.5A

Charging Time

4h

Rated Voltage

100-240V~,2.5A(MAX.)
50/60Hz

Maximum

Speed 1m/s

Maximum Degree of Climbing

5 degree

Service Life

20000h