Scrubber 50 is ideal for cleaning highly dynamic indoor environments, including Shopping malls, SME supermarkets, Manufacturing plants, Logistics warehouses, etc.
The Scrubber 50 series are designed for different types of hard, water resistant flooring, including Natural Stone, PVC & Vinyl flooring, Ceramic tiles, E poxy, Concrete, etc.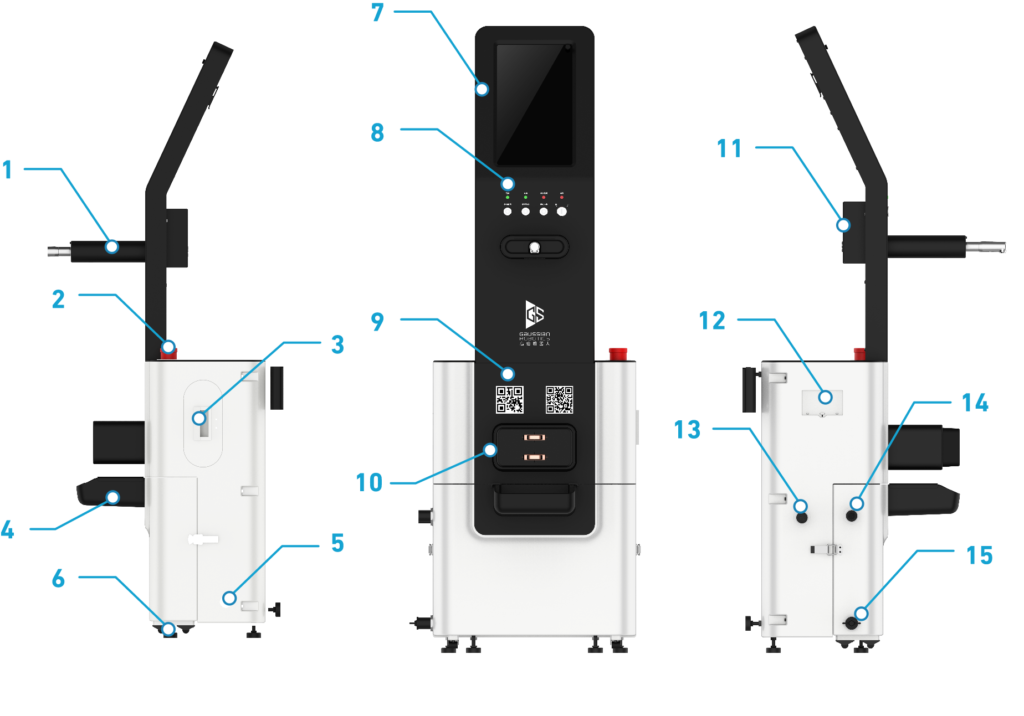 Scrubber 50 Working Station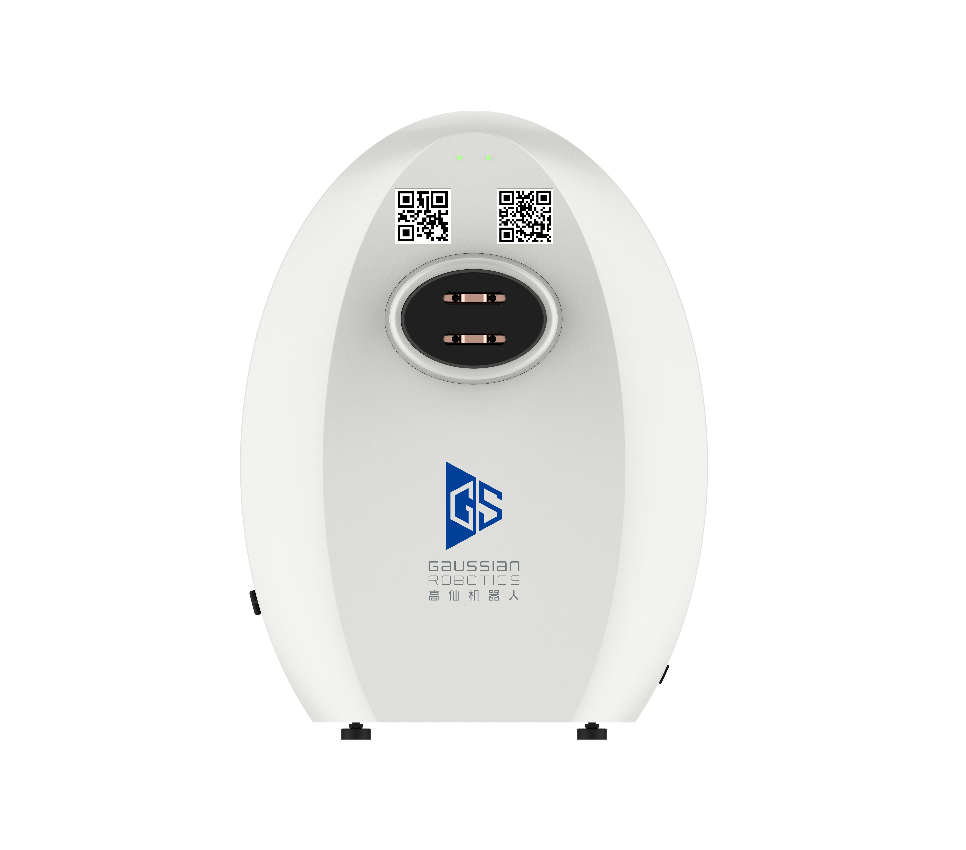 Scrubber 50 Charging Dock
When the Scrubber 50's battery is low, they can automatically return to the charging dock to recharge.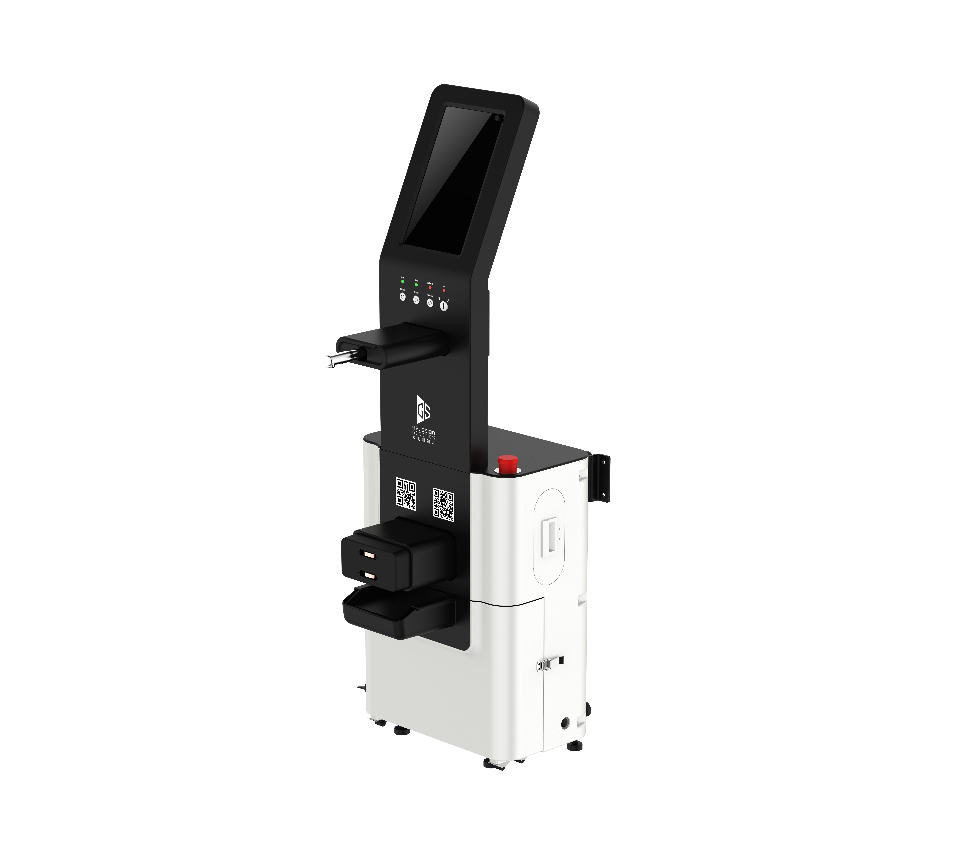 This is where the powerful Li-Ion batteries are charged, fresh water is replenished, dirty water is disposed and the recovered water tank is rinsed.
SIMPLICITY Minimal Human Intervention Operation (M.H.I.O)
Dual Operation: Autonomous + Manual

 Access restricted area while cleaning
Boldly go where no other cleaning robot has gone before
Advanced AI navigation system empowered by semantic SLAM

Remote task scheduling, activation and maintenance

Flexible task combination, enabling the robot to navigate in the most dynamic situations


Exponentially improves cleaning efficiency
Advanced Cleaning Efficiency – Up to 1,656 sqm/h (*)
Cutting-edge Obstacle Detection & Avoidance
Invest in Scrubber 50's quality and technology that significantly drive down cleaning cost
LOW TOTAL COST OF OWNERSHIP
Create long-term value by taking an eco-friendly approach
Enhance Facility Image by embracing a consistent, sustainability oriented clean
Scrubber 50 Specification
| Model | Scrubber 50 |
| --- | --- |
| FEATURE | SCRUB, SWEEP, MOP |
| DIMENSION | L860*W700*H1030MM |
| UNLADEN WEIGHT (Disc Brush/Roller Brush) | 150kg/140kg |
| CLEANING WIDTH | 500MM |
| MAX. CLEANING PRODUCTIVITY | 1656M2/H |
| RATED VOLTAGE | 24V |
| MAX. OUTPUT POWER | 1200W |
| MAX. CLIMBING DEGREE | 4.6o |
| TRAVEL SPEED | 0-3.6KM/H |
| DISC BRUSH | 2*230MM |
| ROLLER BRUSH (OPTIONAL) | ADJUSTABLE 2*O72*370MM |
| DUST MOP | COMPATIBLE |
| CLEAN/RECOVERED WATER TANK | 2*0.6L |
| SENSOR SYSTEM | LIDA, 5*DEPTH CAMERA, ULTRASONIC SENSOR, AIR PRESSURE BUMPER AND CLIFF SENSOR |
| MAX. ENDURANCE | 2H˜6H |