Meet Whiz – an autonomous robot vacuum that's reinventing commercial carpet cleaning. Using a trusted AI platform, it delivers a higher quality, more efficient clean – with proof of performance.
Powered by BrainOS®, the system behind the robotic industry's leading provider of intelligent, self-driving technology, Whiz is able to easily navigate complicated and dynamic spaces.
Whiz works straight out of the box – simply use it to clean a space once and from there on out, it can run the same route on its own. A remote notification pager alerts your cleaners if Whiz has finished a route or needs assistance.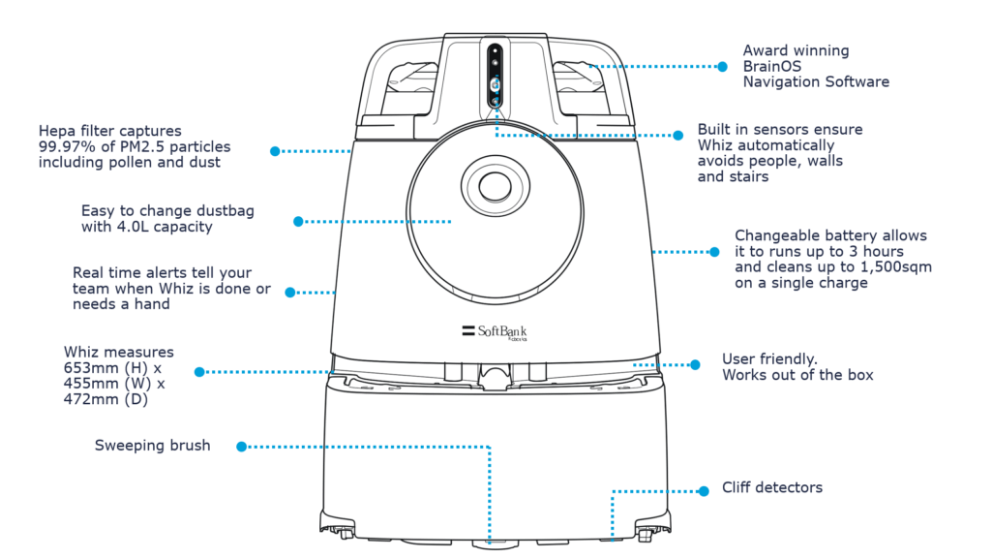 From commercial offices to hotels and even health care facilities, Whiz helps you increase tenant satisfaction, support the health and wellbeing of your staff and improve operational efficiency and capabilities.
By delivering a consistent, confirmed clean – with the data to show for it – Whiz makes it easy to put your best face forward – and position yourself as an innovation leader in the industry.